All honey, not just Mānuka has been shown to contain high levels of antioxidants compared to other foods. Antioxidants are important to protect the body from damage caused by free radicals.   Although honey contains high levels of antioxidants, the quantity of honey consumed when only used as a spread makes it quite low compared to other foods. However, if honey is used as an alternative to refined sugar (which contains no antioxidants) the benefit can be quite substantial.    Making those changes can be very easy, replace refined sugar in hot drinks with a teaspoon of honey. If you...
---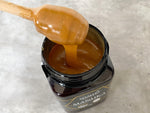 Mānuka Honey has been recognised for its anti-inflammatory benefits. Inflammation is an essential part of the body's response to infection or damage of tissue and it is what triggers the immune response to infection but excessive inflammation can cause pain, damage to tissue and scarring.   Research has found that Mānuka Honey contains potent anti-inflammatory activity which does not slow the healing of wounds and can also be used safely on eyes. They have found that it can also minimise scarring.   This anti-inflammatory benefit is not only thanks to the native Mānuka plant but also our clever little bees....
---
Interestingly all honey contains some antibacterial benefits, this is due to its high sugar content, acidity and hydrogen peroxide content which is formed by glucose oxidisation. The problem is that with most types of honey this antibacterial content can be compromised or completely eliminated when it is exposed to heat or comes into contact with water, saliva, blood or other bodily tissue.   Where is with Mānuka Honey, in addition to the regular honey antibacterial benefits, it also contains the non-peroxide activity, which is not affected or compromised when it is exposed to heat or comes into contact with water,...